What's New With the 2021 Chevrolet Camaro?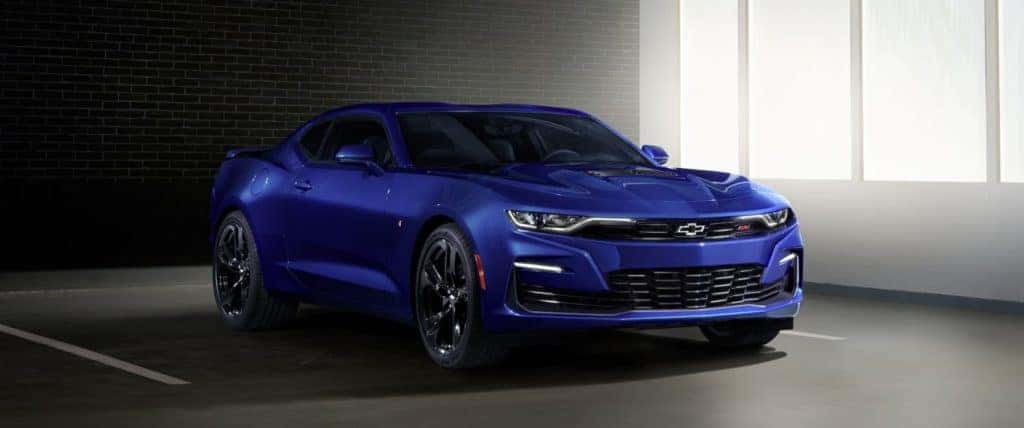 Have you been eyeing the new 2021 Chevrolet Camaro? Nothing compares to the howling exhaust and the sleek design of any generation Chevy Camaro. The new 2021 Chevy Camaro sets the bar with revised interior features, exterior options, and other various packages offered.
This will be the sixth model for the sixth generation body style, which originally debuted in 2016. Are you curious what the new 2021 Chevrolet Camaro is all about? Keep scrolling because we're giving you all the details you need to know.
What's New for the 2021 Chevrolet Camaro?
The new 2021 Chevy Camaro will be debuting with some exciting updates. New color options will be made available. Garnet red and rally metallic green will be replaced with the new wild cherry tin coat color.
All of the models will be equipped with Apple CarPlay and Android Auto. These features will allow you to stream audio from your mobile device to your car's entertainment system.
The 1LE is the track racing package that will now be available with the 10-speed automatic transmission on the SS models. Before 2021, only the 6-speed manual transmission was offered on the 1LE.
New Interior Options
GM didn't hold back when it comes to the interior design of the 2021 Chevy Camaro. Many options take your driving experience from generic to luxurious, even for a sports car.
These options include:
Aluminum pedals
Microfiber shift knob and steering wheel
Power seats with memory selection
Cherry red seatbelts
Heated steering wheel
Recaro racing seats
ventilated and heated front seats
The Chevy Camaro is also equipped with customizable ambient interior lighting and an optional heads up display.
Performance
The performance aspect is where the Chevy Camaro shines. The 2021 Chevy Camaro can muscle down the road with more than 650 horsepower available on the top models.
You can choose from three different transmission options and four different engines. Let's take a look at what's available under the hood.
Engine Specifications
Here is a rundown on the different engine options for the 2021 Chevrolet Camaro.
2.0 Liter Turbo Engine
275 HP with 295 ft-lbs of torque
Estimated 30 MPG highway fuel economy
0-60 mph times of 5.5 seconds
Comes standard on Camaro LT and LS trims
Variable valve timing and Direct Injection
3.6 Liter V6 Engine
335 HP with 284 ft. lbs of torque
0-60 mph times of 5.4 seconds
Direct Injection and variable valve timing
10-speed automatic transmission available
Available with the Camaro LT model
6.2 LT1 V8 Engine
455 HP with 460 ft. lbs of torque
Variable valve timing and direct injection
0-6 MPH times of 4.3 seconds
10-speed automatic transmission available
Comes standard on the Camaro LT1 and SS
Supercharged 6.2 Liter LT4 V8
650 HP with 650 ft. lbs of torque
10-speed automatic transmission available
0-60 MPH times of 3.7 seconds
7 Eaton supercharger
Direct injection and variable valve timing
Comes standard on the Camaro ZL1
Each of these engines is paired with a Dual-mode exhaust, which gives you peak performance during high engine speeds. The dual-mode exhaust is engineered to sound aggressive at idle without being obnoxiously loud.
Transmission
The Chevrolet Camaro 2021 has three different transmissions available. The standard six-speed manual transmission is great for the purist who loves to shift gears and get good fuel economy.
The next step up is the eight-speed paddle-shift automatic transmission. You can manually shift using the paddle shifters or let the automatic transmission do its thing. This transmission gives you a smooth ride even at high speeds.
The 10-speed paddle-shift automatic transmission mission is available on the higher end LT1 and SS trims. The 10-speed will give you the most comfortable ride at any speed you're driving.
Safety Features
The Chevy Camaro comes with many built-in safety features. Although the 2021 model has not been crash-tested, its predecessor, the 2020 model has earned a 5-star rating by the National Highway Safety Association.
Safety features include:
Blind-spot monitoring
Cross-traffic alert system
Forward collision warning
Rear parking sensors
These safety features come standard on all Camaro models.
Entertainment and Connectivity
The Camaro comes with an 8.0-inch touchscreen command center that lets you control all the aspects of the car's interior systems. These systems include radio, CD player, Hard Disc Drive (HDD) storage, climate controls, and other car information.
As mentioned earlier, you'll also get Apple CarPlay and Android Auto so you can stream audio wirelessly from your phone to your car's speakers.
You also have access to a Wi-Fi hotspot and USB port to charge your mobile device.
Maintenance Coverage and Warranty
The 2021 Chevrolet Camaro offers a similar Powertrain warranty like its rivals, Dodge and Ford. You'll get a complimentary first maintenance provided by the Bow Tie brand. You'll also receive the following.
A limited warranty that covers 36,000 miles or three years
Powertrain warranty that covers 60,000 miles or five years
Talk with your dealer about any other warranties available with your Chevy Camaro Purchase.
How Much is the 2021 Chevrolet Camaro?
The Manufacturer's Suggested Retail Price (MSRP) for the Camaro starts at $25,000. This price would be for the base model. On the other end of the spectrum is the ZL1 coupe, which starts at $63,000.
Whichever you choose, make sure to stick to your budget. The good thing is that many models fall between the $25,000-$63,000 range.
The SS model sits at a comfortable $37,000. This would be a good model to start your price point. You'll see if you can go with a lower model or step up to a higher model.
Which Model Is Best for Me?
This question depends on your taste, budget, and how much power you want. If you're on a tight budget or don't need the extra engine power, go for the RS, or LS Chevrolet Camaro trims.
If you have a higher budget and want more power, go with the models that have the 6.2-liter engines like the SS, LT1, or ZL1. If you want a Camaro and still need help finding the right one for you, feel free to contact us, and one of our friendly associates will help you get into your dream car.